The ubiquitous barbecue. Just one of the many Fair Day sources of food available to visitors and worker alike.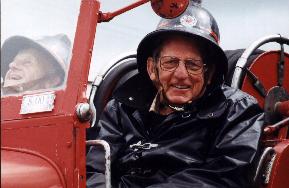 Two members of the 'Old Brigade' ready and willing to take you for a ride (on the museum fire engine of course)!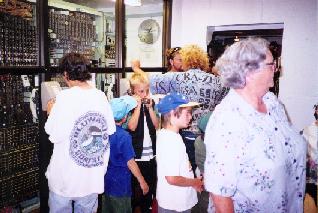 Museum visitors trying out the telephone exchange equipment. Behind the glass partition is an NEC NC100 type Crossbar Exchange.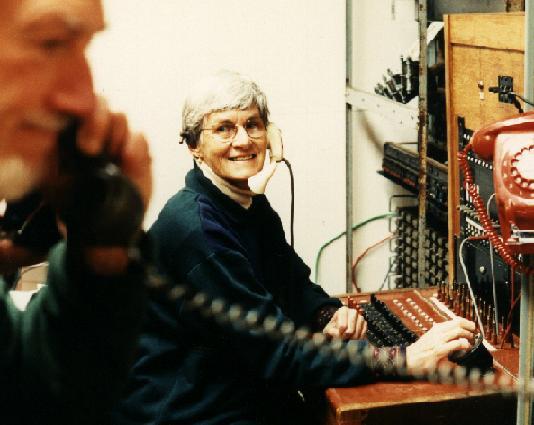 Trying out one of the exchange switchboards.