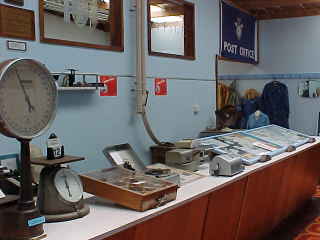 The Post Office counter with its displays. One end of the Lamson Delivery Tube can be seen on the wall behind the counter.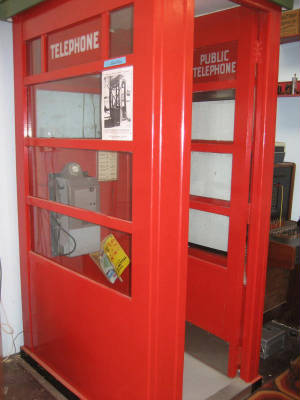 The operational phone box complete with coin phone is a source of delight for the the young and the young at heart. The latter have fond memories of chatting with friends from one of these while a queue formed outside.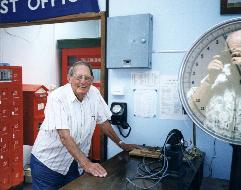 The museum's resident 'Postmaster' ready to assist customers.



The 60 centimetre high brass letters on the left came from the front of the New Plymouth Chief Post Office.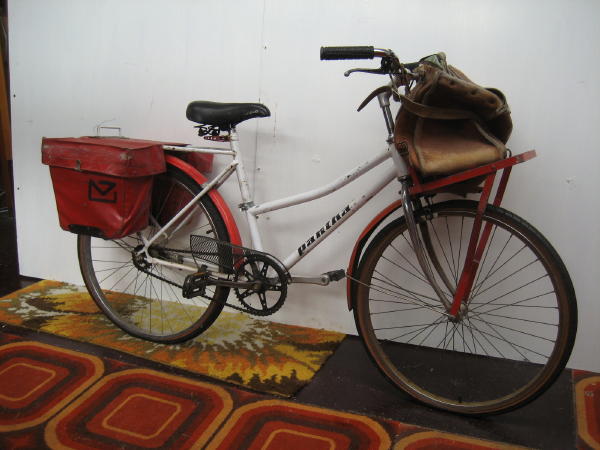 One of the 1950 style postal delivery bicycles. This is complete with large thick leather bag in front of the handlebars and saddle bags, one either side of the carrier behind the seat. Apart from the bicycle design, no gears notice, and the large leather bag replaced by a plastic version there is little change to the method of post delivery in the present day.